Posted on March 14th, 2011 by Ryan
Filed under:
Early V8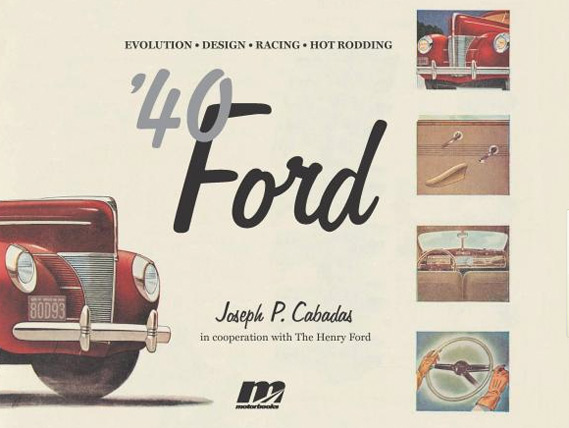 Motorbooks sent me a new book to review… It's a comprehensive piece written by Joseph P. Cabadas that covers the evolution of the Ford product line into the 1940 model year. Obviously, it covers the 1940 Ford in great detail but the book also covers other model years and the inspiration taken from them. There are just some great little tid bits here and there… For example, who new the 1938/39 Ford dash was designed in just hours after the design crew discovered a manufacturing flaw in their initial design? Great stuff.
Anyhow, get your copy here.