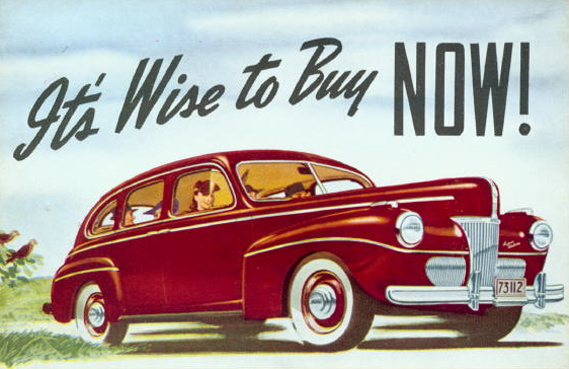 This past week, we've had a lot of hoopla over what does and does not belong on the Ford Barn. Some guys want nothing but 100 point restored cars that a judge would eat off of and others like a more relaxed focus including everything from stockers to hot rods. Hell, it got so bad folks were calling each other names… and I wouldn't put it past some of them to spit on each other. Craziness around…
Anyway, I've been thinking about it all this week and have decided I should start working on a more solid direction. To be frank, I don't have much interest in perfectly restored cars aimed more at judges than the road. And, at the same time, I don't feel like the Ford Barn is the place for hot rods. We have The Jalopy Journal for that. So, what to do?
To me, it's pretty straight forward. I want the Ford Barn to be here for guys that enjoy driving old Fords – emphasis on DRIVING. So I think it only right to not only focus on restored cars, but cars modified slightly to be driven long and hard as well. Of course, there is a fine line between "modified for drivability" and "hot rod," but I think we can figure that out as we go. Obviously, we aren't going to start featuring Model-A's with overheads in them, but a dual carb intake on an otherwise stock motor doesn't seem like a stretch, does it?
And if I know one thing, it's hot rods… So, I think I can spot them…
To be continued…