Posted on August 27th, 2010 by Ryan
Filed under:
Early V8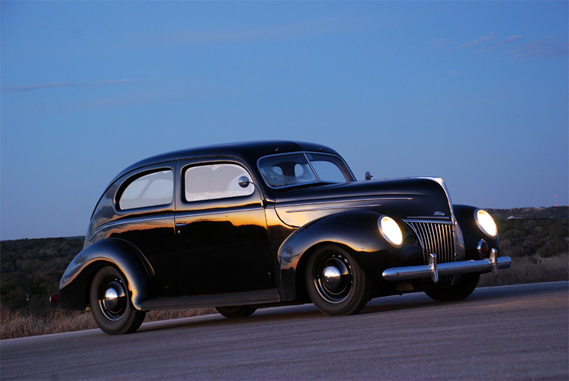 For close to a year now, I've used my 1939 Ford Sedan as my daily driver. Other than my wife's family truckster, the '39 is my newest car and I use it for going to work every morning, trips to the doctor's office, grocery store excursions, etc… If I gotta go somewhere, my '39 Ford takes me.
Mechanically, the old Ford is pretty much stock. The flathead runs a mild cam and is fed through dual 97's, but the stock top loader and 3.54 rear remains as Henry intended. The car also features a dropped axle and tube shocks at all four corners. But again, this car hasn't really been modified for modern convenience. It's an old car with original paint and original interior.
Driving the ole gal everyday has really turned into a joy in life. It's romantic if that makes sense.
In any case, I'm curious to know how many of you guys drive old Fords every day. Speak up and post pictures!