Posted on June 7th, 2010 by Ryan
Filed under:
Model-A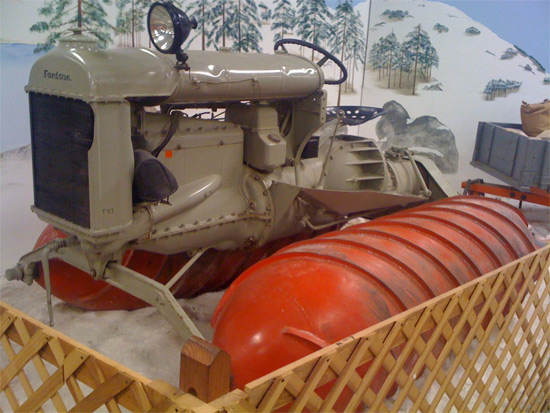 The 1929 Fordson snow tractor concept video seen below has been around for a quite a while. Put simply, the footage is glorious… The machine seems to work as advertised – flawlessly. However, the idea never really took off (aside from a Russian military vehicle) and I always wondered why. A quick call to the Heidrick Ag History Center and all of my questions were answered.
As it turns out, the "tumblers" were great on a uniform surface but as soon as more challenging surfaces were introduced, Fordson began to witness performance problems that they were unable to overcome. Essentially, the light tumblers would collapse under the load pressure… And heavier tumblers hindered performance too much. Eventually, the idea was just scrapped.