Quote:
Originally Posted by
Heard

Here is what the front upper shock mount looks like:
[IMG]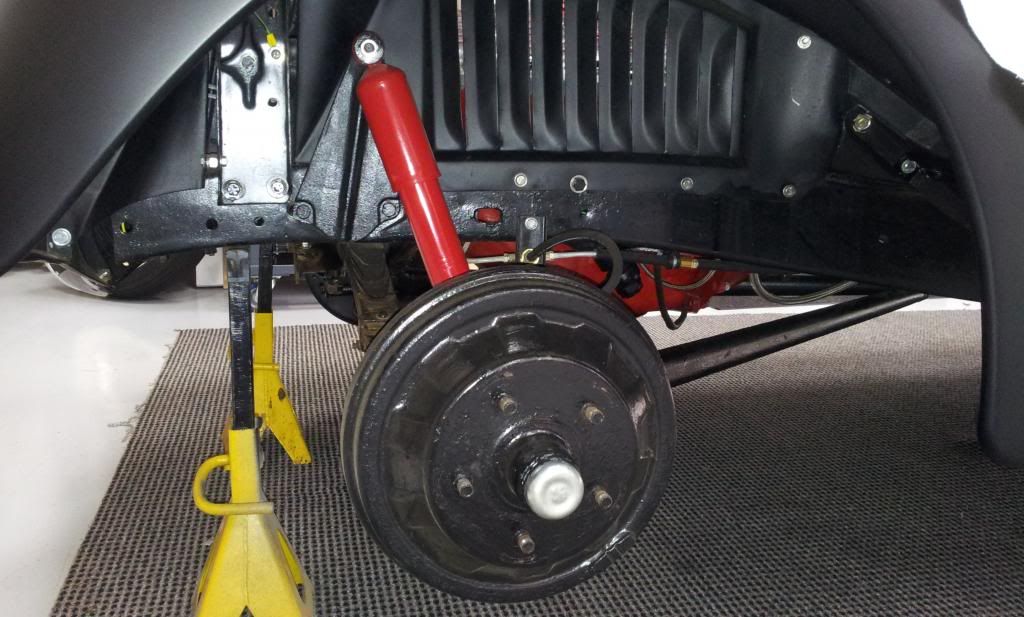 [/IMG]
I can't say for sure what this is from but I think it is from a '40 (ish) Ford. Maybe DD will chime in here and clarify this. As to drilling/existing holes, I cannot say for sure. It was there when I bought the car.
The bottom end of the shock simply mounts to the perch pins. The front axle/wishbone is a '39 though.
HEARD is correct...these shock mounts (along with quite a few similar versions) have been available from aftermarket suppliers since the '50s. They're all pretty generic in nature and bolt to the original shock mounting holes in the frame. DD