I have always discouraged the use of screens of any kind in front of the grill because it reduces air flow to the radiator needed for cooling, especially at very high ambient temperature. But, I've never tested my theory until today.
I bought an anemometer to use on my boat trip on the Columbia River a month ago and used it to measure air flow from a household fan.
First, I measured the speed of the air coming out of the fan with no screen.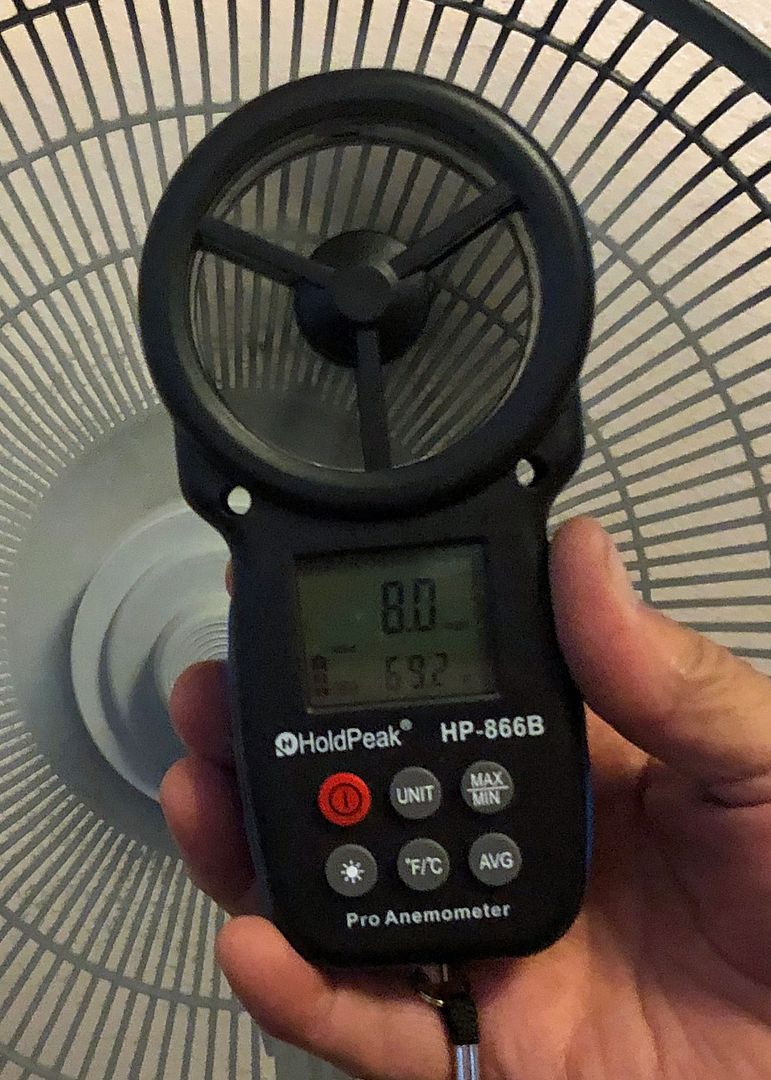 It was 8 mph.
Then, I measured the flow through a piece of standard home window/door screen.
The house screen reduced the flow in half to 4 mph.
Then I measured the flow through what is called a "pet screen" which looked more open to me than the house screen.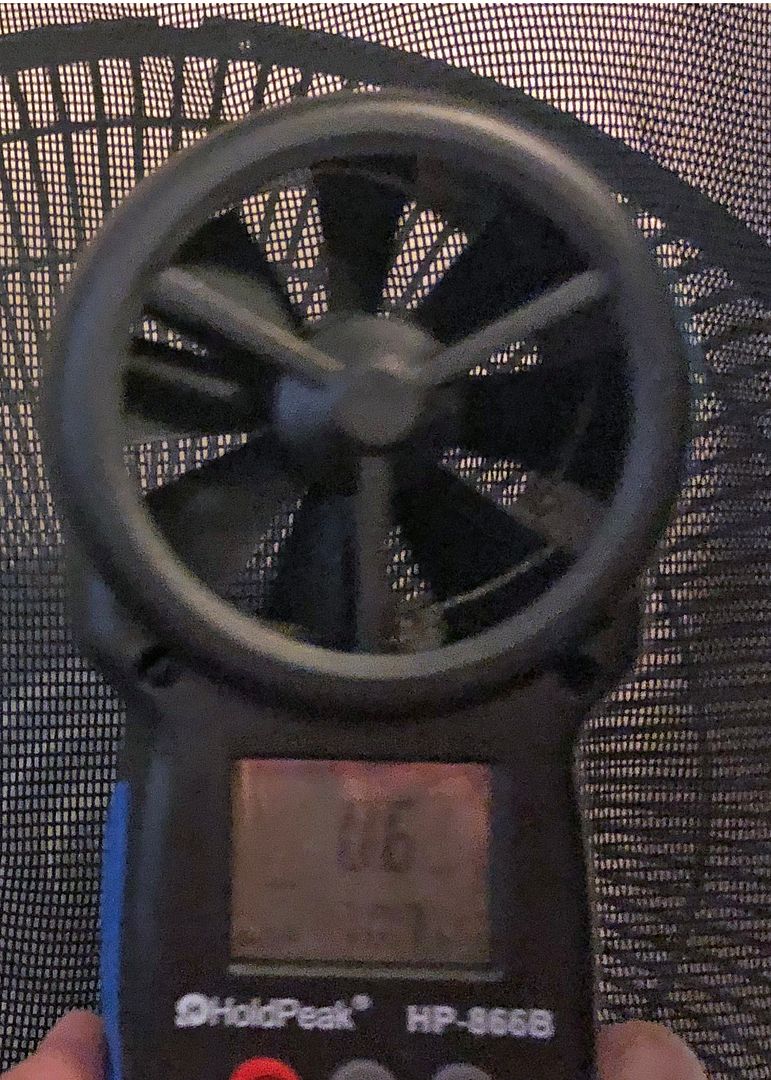 That screen only allowed .6 mph flow.
Finally, I measured the flow through a genuine Ford grill screen made for my car.
It was 6.9 mph, 86% of the full flow.
So, even the very open grill screen made by Ford reduces the air flow to the radiator by 13%.
What that means is that even the Ford grill screen reduces air flow through the radiator the same as if 13% of the radiator was plugged with bugs. That's a lot of bugs. I'll continue to drive without a screen and just brush the bugs off of the radiator once in a while when they pile up.