Bought a Stant 14157 thermostat (same as the NAPA THM 111) today to compare with the brass ones everyone sells for the 59A and heated it up with the brass one and here's what I learned.
Looking up through open stats.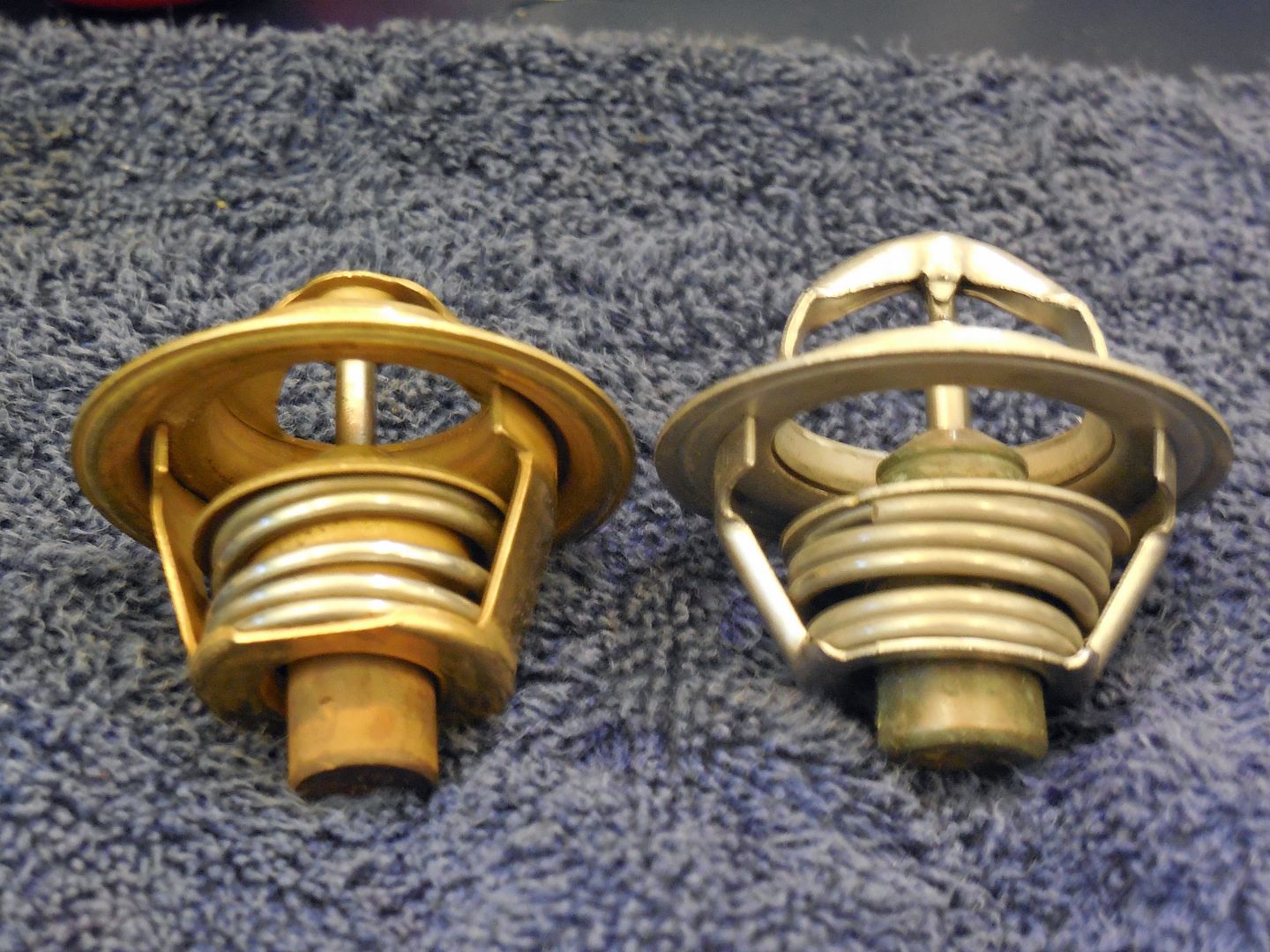 Looking down through open stats in the water.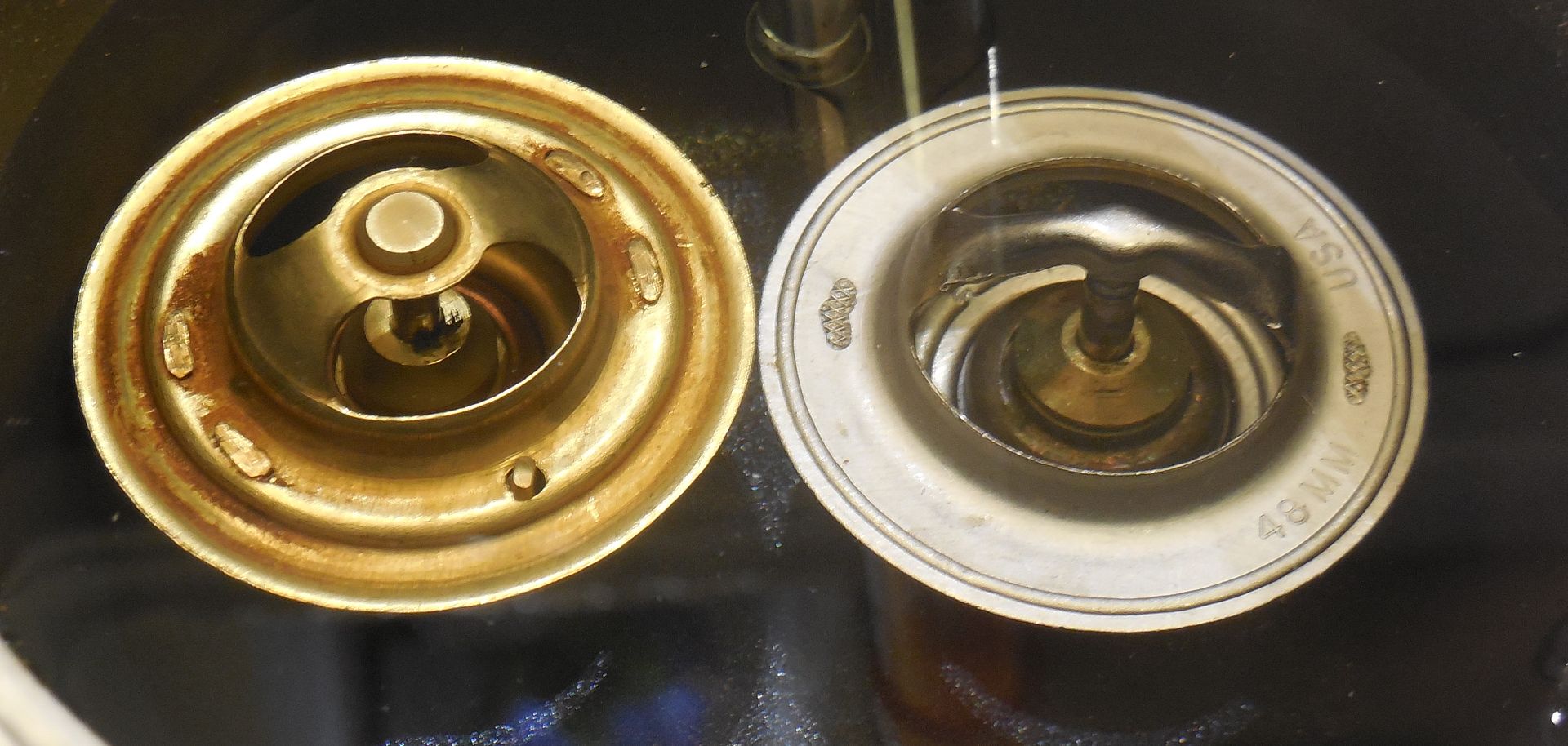 Just the appearance should convince of the higher flow of the Stant stat. If not, here's the data: The diameter of the opening above the valve for the water to pass through (the sharp metal edge) is 25 mm for the brass and 28 mm for the Stant. That alone is a 25% increase in space for the water to go through. The diameter of the valve plates is 27.5 mm for the brass one and 29 mm for the Stant. But, once that valve is out of the way that difference doesn't matter so much. The difference that really matters in the 25% larger opening of the Stant stat. Then you have the issue of the space above the valve seats that the water must pass through. That's where the biggest difference is as you can see in the pictures. Just eyeballing it I don't think the total area of the openings above the valve seat on the brass one is even equal to the area of the valve seat. So, the real restriction in the brass one is those openings that are so small. Whereas, as can be seen in these and the previous photos, there really isn't any restriction above the valve seat in the Stant stat. Those openings are clearly bigger than the area of the valve seat.
So, my analysis suggests that the Stant stat has at least 25% higher flow than the standard brass ones now being sold for the 59A engines and likely even higher. To increase the volume of the brass stat to that of the Stant one you'd have to drill thirteen 1/8" holes in the space between the valve plate and the inside of the head neck, if you could fit them in there. But then, of course, you'd have a defective and pretty much worthless thermostat. And, the Stant stats are 30% cheaper than the brass ones - $7.00 from most suppliers compared to $10.00 for the brass one.
Some earlier pictures of the two stats on O'Reilly's counter: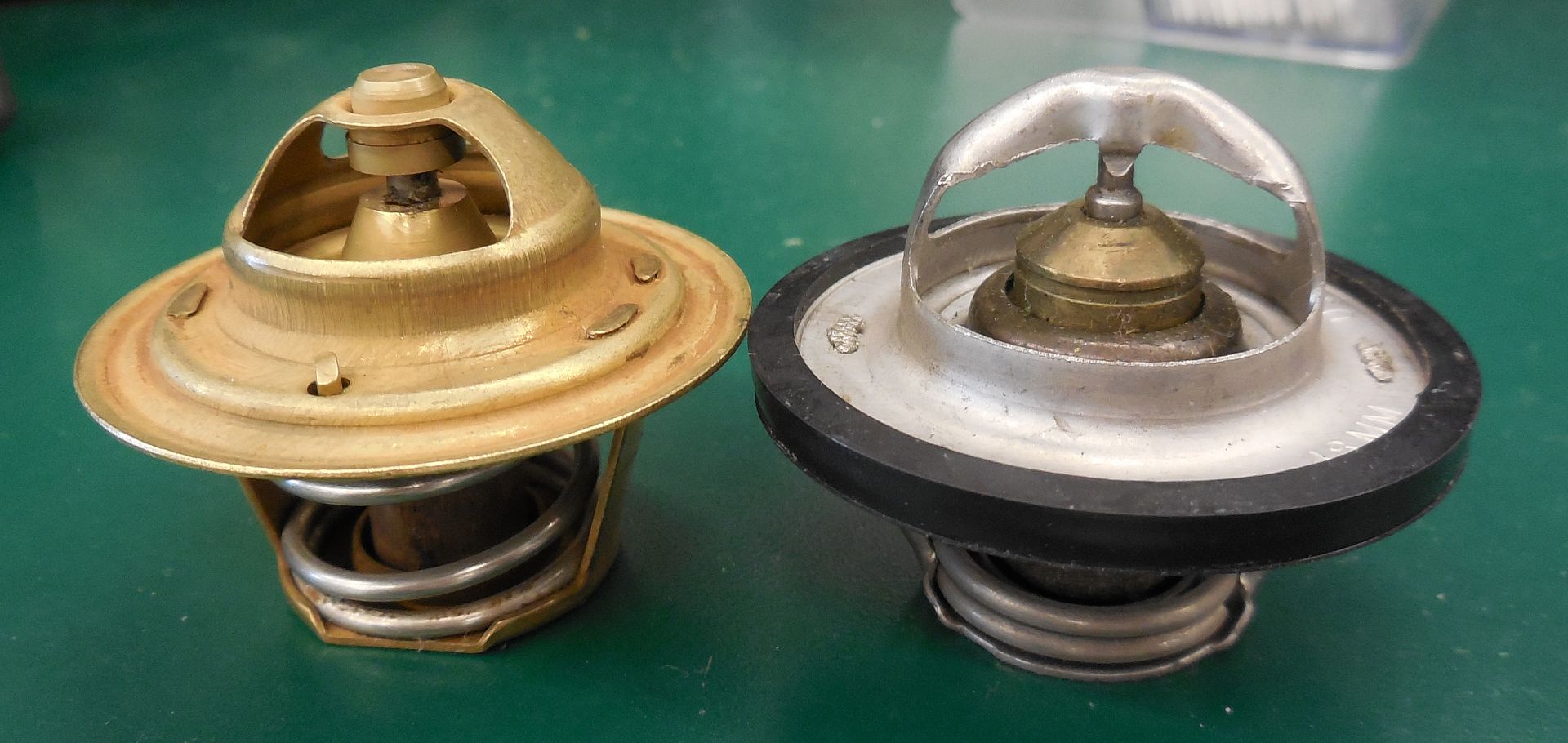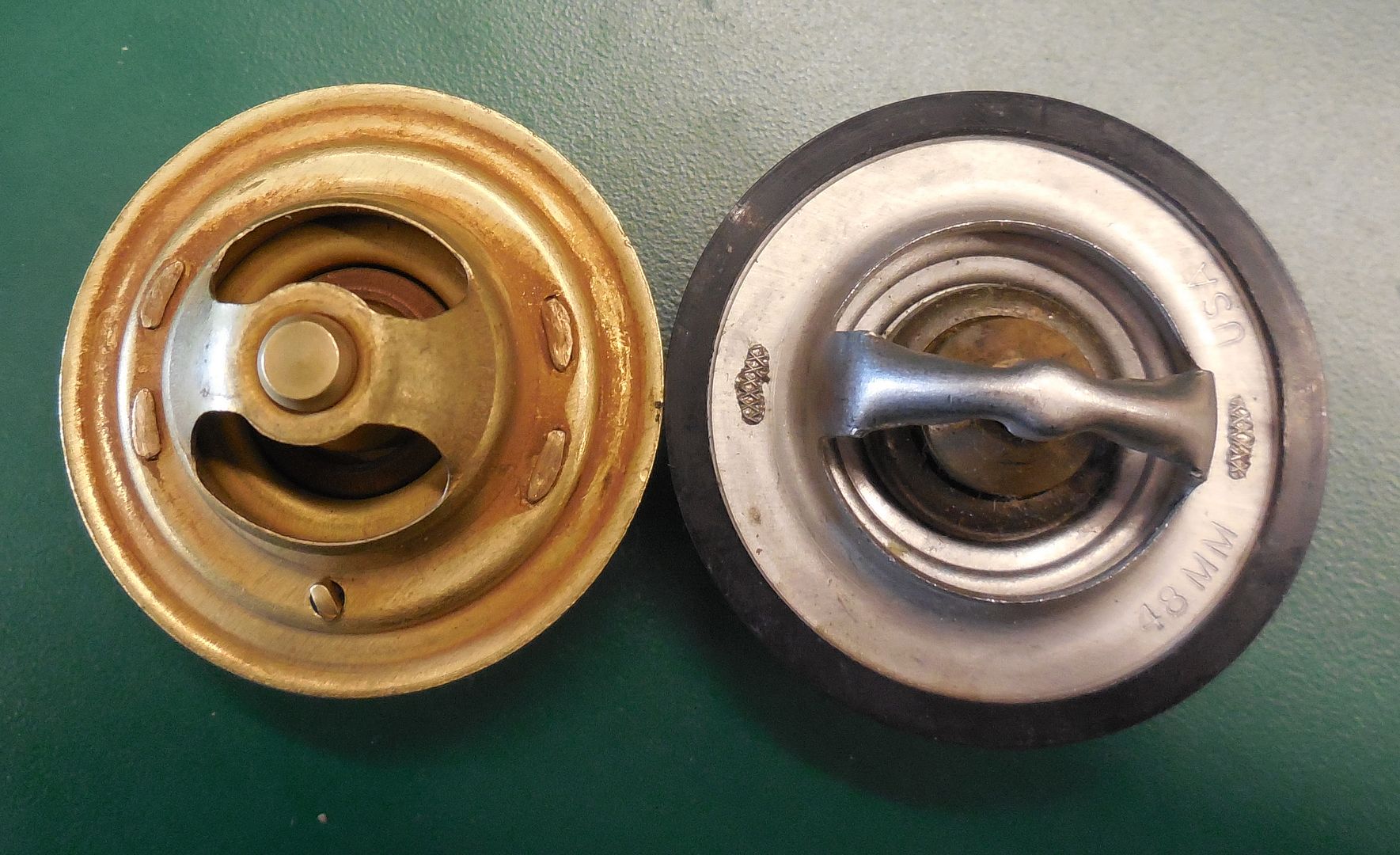 The 48 mm on the Stant is equal to 1 7/8" - exactly the outside diameter of my head neck. The rubber gasket can be removed but may not be a bad idea for keeping the stat from "floating" up as they tend to do. AND, the BIG BONUS (for those who really care) - look where it's made!!