Couple Model B carb bodies. These are bodies only, no choke shafts, etc.
3 lower bodies are $12 ea or $30 for 3. Shiny black upper and lower body together is $25. Everything in the picture, $50.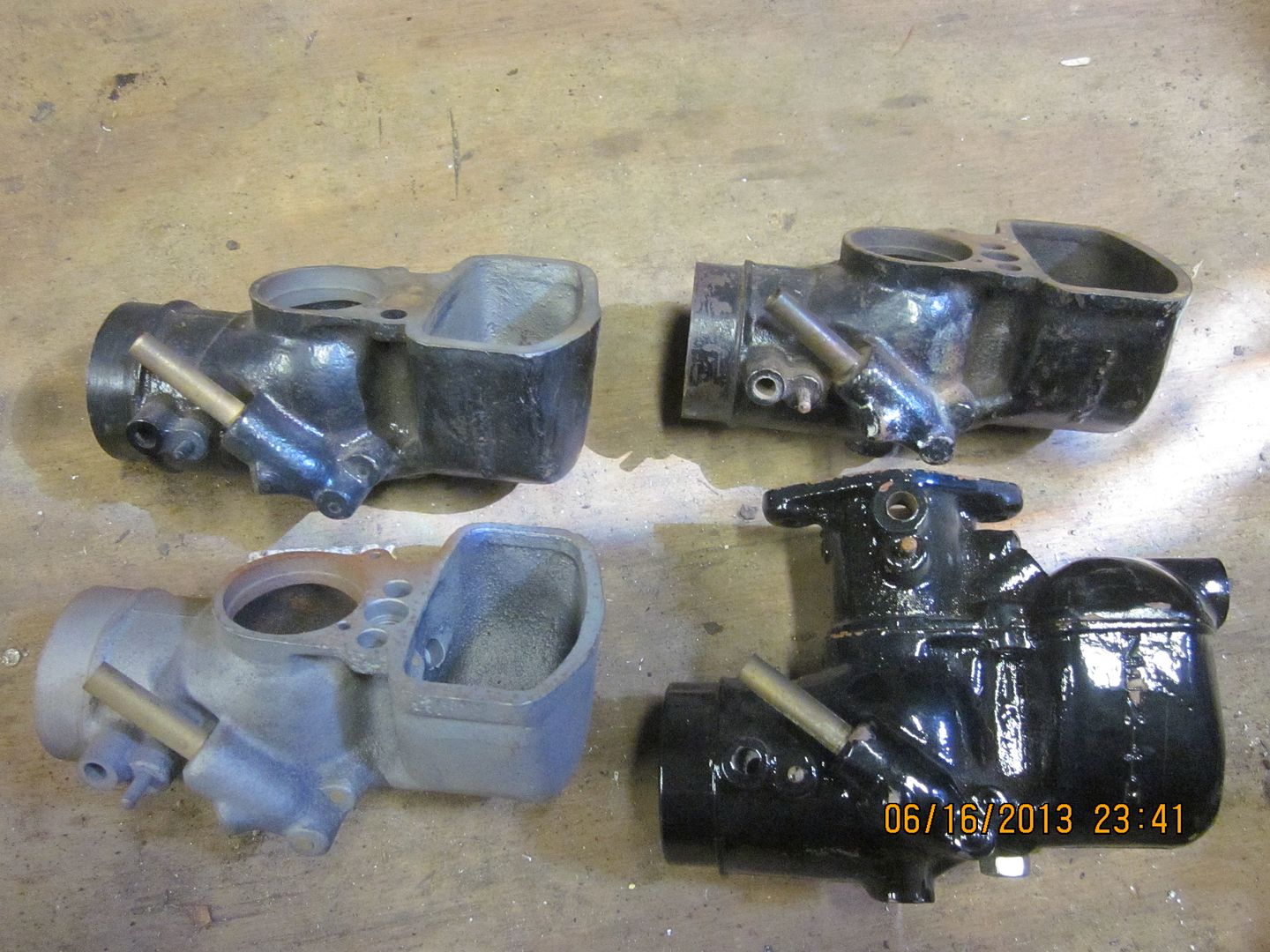 Next is 2 carbs. Silver one on the left is missing the choke parts. $40
Black one on the right has the choke parts, but the arm is missing and an old key has been brazed on in its place. $50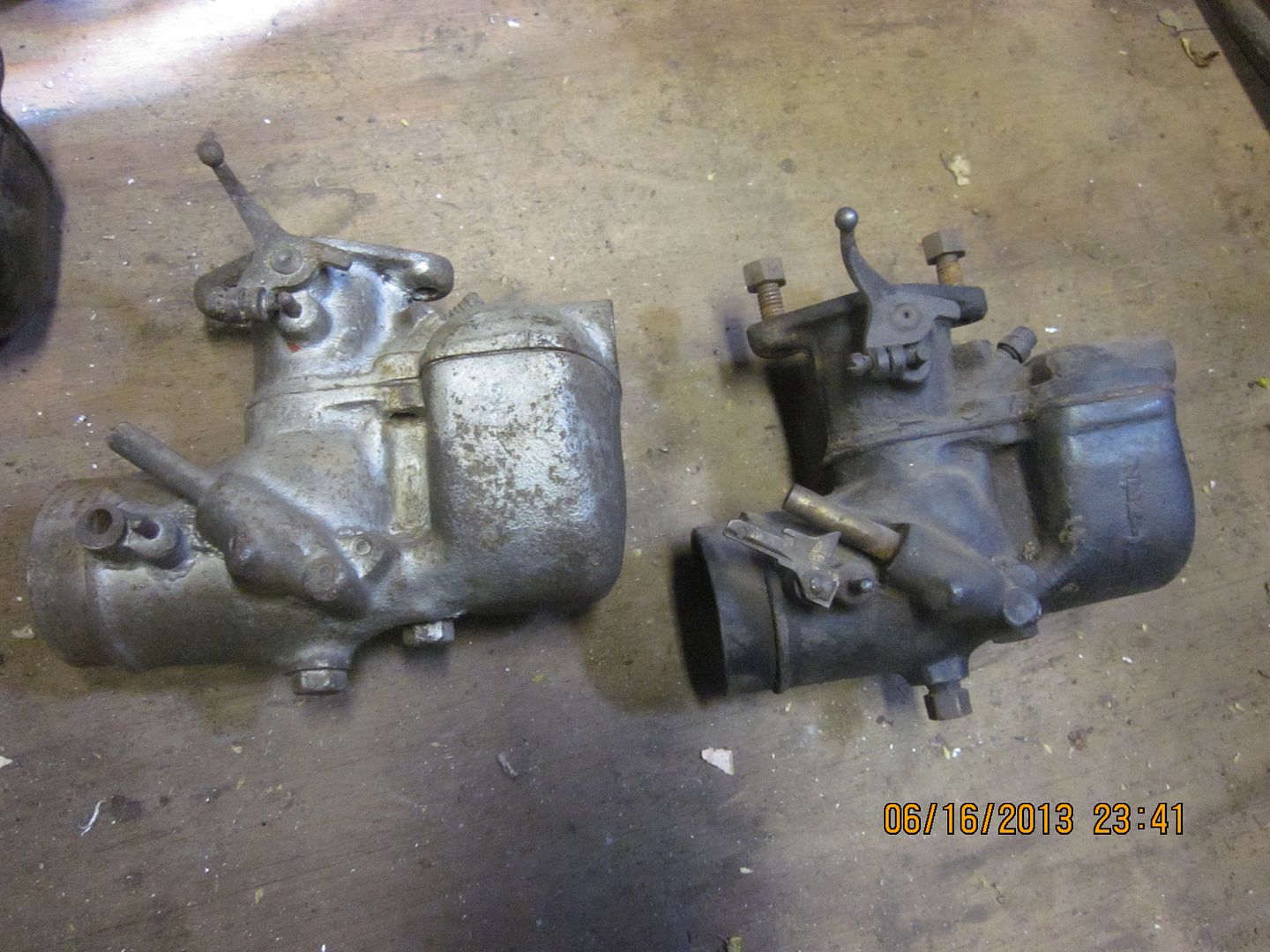 Will sell all together as a package for $130.
Prices do not include shipping.
Please send me a private message if you are interested. Do not post on the ad, as it brings the ad back to the top and sends other people's ads down the list, just send me a private message.
Thanks,
Dave