Custom bodied truck for Bell Chips. Randomly found two pictures of this truck from two different sources.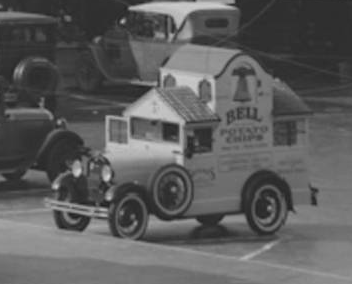 These next few images show a very rare 1931 Special Delivery. This one has been heavily accessorized, just check out the headlight bar. These images were promotional shots for the Jay Lubricator company.
Special bodied delivery on the left with what looks like a Dodge on the right and an unknown in the middle.
-Tim