Posted on April 27th, 2015 by Ryan
Filed under:
News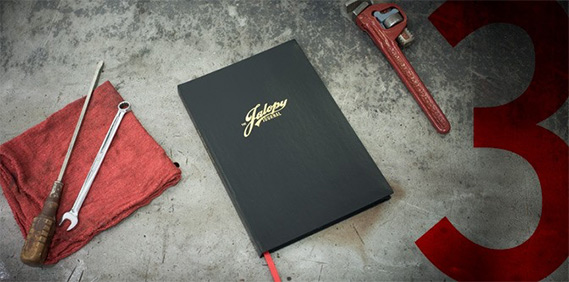 A bit off topic for the Ford Barn, but some of you guys might be interested in this… Essentially, we've released The Jalopy Journal #3. It isn't a magazine. It's a book. And it's a book unlike anything you've ever read before. Flipping through it is akin to walking through a museum. It has white walls, white floors, gorgeous abstract art, and a furiously inebriated curator. And that's really the best way I can describe it.
Anyway, you can get a copy here.