Posted on April 3rd, 2012 by Ryan
Filed under:
Model-T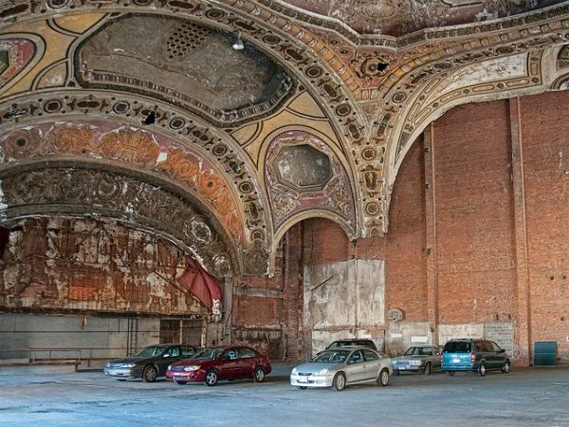 In 1926, one of Henry Ford's original workshops was knocked down in order to build the Michigan Theater. It was designed to be the pride of Detroit and to capture the metro's dedication to the arts.
"It is not merely a theatre for Detroit," owner John H. Kunsky told The Detroiter in August 1926. "It is a theatre for the whole world. It is designed to be the great showplace of the middle west."
The theater closed in 1976 due to, ironically, a lack of parking. It's now a giant parking garage… I thought the images were fascinating.