Posted on October 7th, 2010 by Ryan
Filed under:
Early V8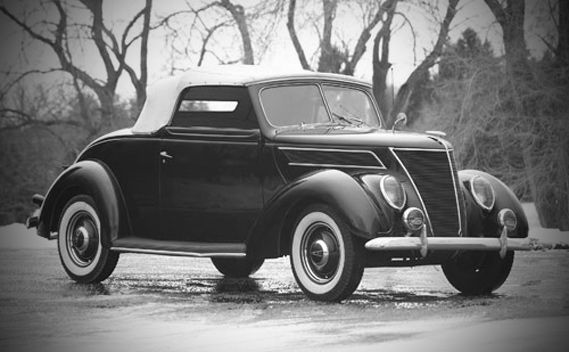 I think I'm one of the very few… See, I have a passion for 1938 Fords. It started with the first and only hot rod I ever built (and still own) myself – a '38 deluxe coupe. I built it as I was inspired by all of the old circle track cars that were trashed in the early days. The neglected tone of the '38 just sang to me and eventually, the lines of the '38 began to grow on me as well. They aren't ugly ducklings.
Through the years, that passion hasn't died away and lately I've been thinking a lot about '38 cabriolets. This research and thinking lead me down the path of another "ugly" car – the '37 cabriolet. The two cars share similar lines and they both sing to me. Realistically I don't know if I will ever be able to afford one or the other, but the '37 and '38 cabriolets are planted firmly on my list.
Anyway, I post this as I'm always on the look out for images. Below you will find a short selection of what I have. If you any photos of these two ugly birds, please post them.