Posted on September 21st, 2010 by Ryan
Filed under:
Early V8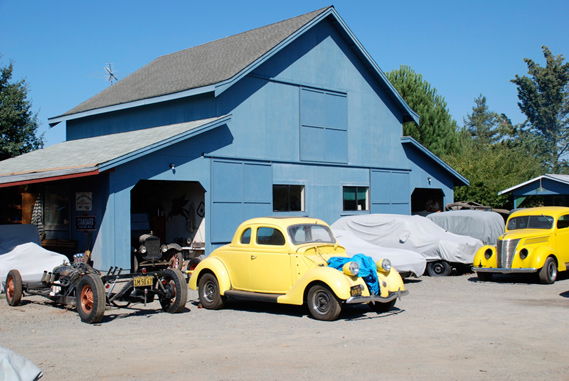 I wrote a post on The Garage Journal this morning and it just occurred to me that you folks might be interested in it as well… Essentially, it's a small feature on my favorite shop space in the world – Vern Tardel's. If you aren't familiar with Vern, he and his son (full disclosure: my best friend) run a legendary hot rod shop out of the space and there is nothing in the world like it. It's heaven on earth for a guy like me.
I realize the Ford Barn focuses more on stock/original stuff, but that's kind of what makes the Tardels unique. You don't see a lot of "Hot Rod" parts on the ranch. Nope. They build hot rods out of real early Ford parts.
Check out the gallery here.