Posted on September 14th, 2010 by Ryan
Filed under:
Early V8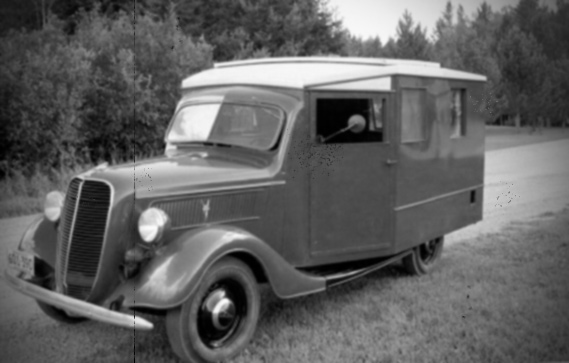 So I got an email this morning from Don Brockman. In it were a few pictures as well as a description of this 1937 Ford House Car. Apparently, it's one rare beast… According to an article that ran in a 1993 edition of Old Cars Magazine, only six of these were ever made – all in the St. Paul, Minnesota Ford plant.
This one was discovered parked in a garage in Northern Minnesota in August of 2001. She had only 19,000 miles and had been cared for exquisitely since bought. It's not restored and retains a number of owner added touches such as personal photos framed and hung, textiles, etc…
The house car was built on a 1937 Ford truck frame, but ran a V8-60. From cowl forward, it's a '37 truck… But from there back it's a wooden structure consisting of mostly solid oak. Gorgeous…
I'm curious – has anyone else heard of Ford doing these? I feel like this must be some kind of a specialty conversion, but can't be sure… Ford did test the waters in a number of markets.