Posted on August 13th, 2010 by Ryan
Filed under:
Model-T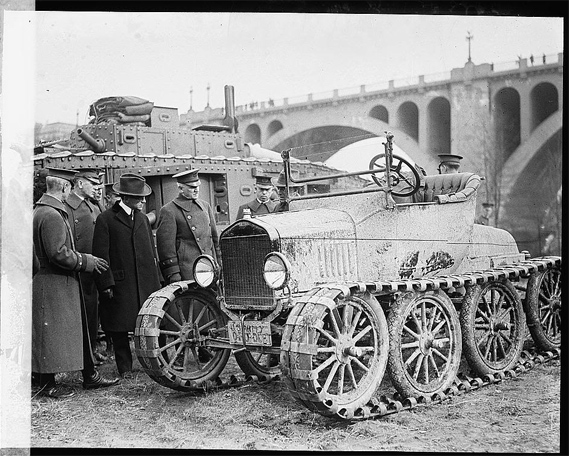 Here's one that popped up on the H.A.M.B. It's a model-T with tracks. The photo didn't come with an explanation at all, but one can gather some assumptions. In the background is an Army tank and a number of fellows that look like Army brass. Could this be a military pitch?
They didn't buy it.
Anyone know anything else about this contraption?