Posted on June 10th, 2010 by Ryan
Filed under:
Early V8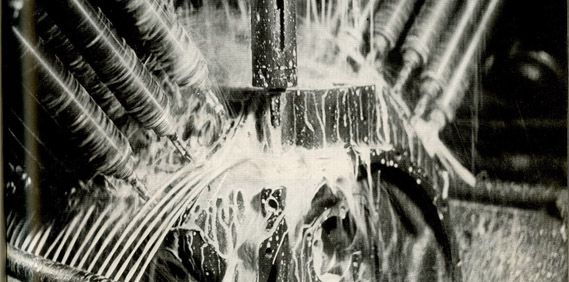 Can you imagine seeing an endless stream of brand new flathead motors rolling down the assembly line all day long? Up to eighty fresh engine blocks every hour? When I think of the sweat equity that was literally poured into each engine part at the Ford River Rouge foundry, it gives me a little more appreciation for the faithful Ford Flathead. The fact that they made their own steel, from raw ore, melted in intense heat and then hand poured into a mold is just unbelievable.
These photos from 1953 represent the end of the line for iconic Ford V-8. Thousands of trusty flatheads were made by Ford from 1932- 1953, and a good number of them are still faithfully humming along just as Henry intended.