Quote:
Originally Posted by
Johnny-B-Bad

I beveled the edges of mine then welded. AFter that, ground the weld smooth, slid a piece of dom tube over it and welded it solid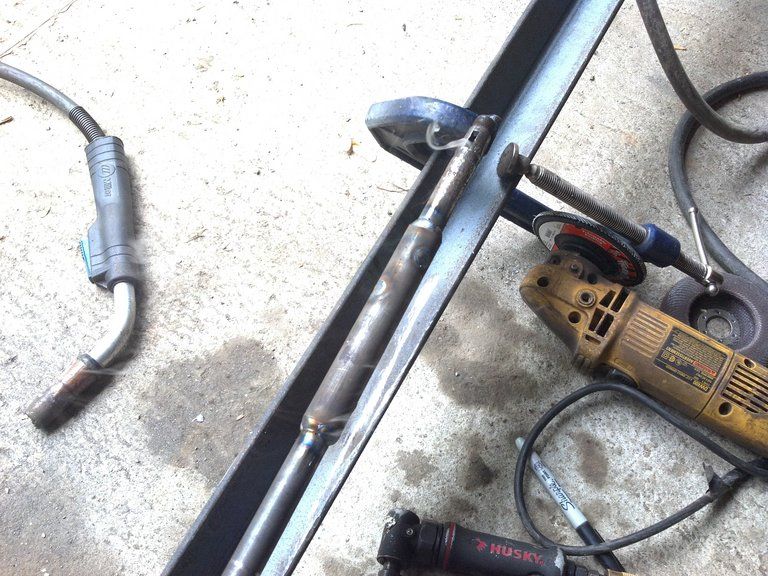 I just get mine lined up good, deeply vee them out and weld it with the mig.
Don't bother with anything over the outside.
You would have to work it back and forth for a million years to fatigue it. Your arms would drop off first.
Mart.